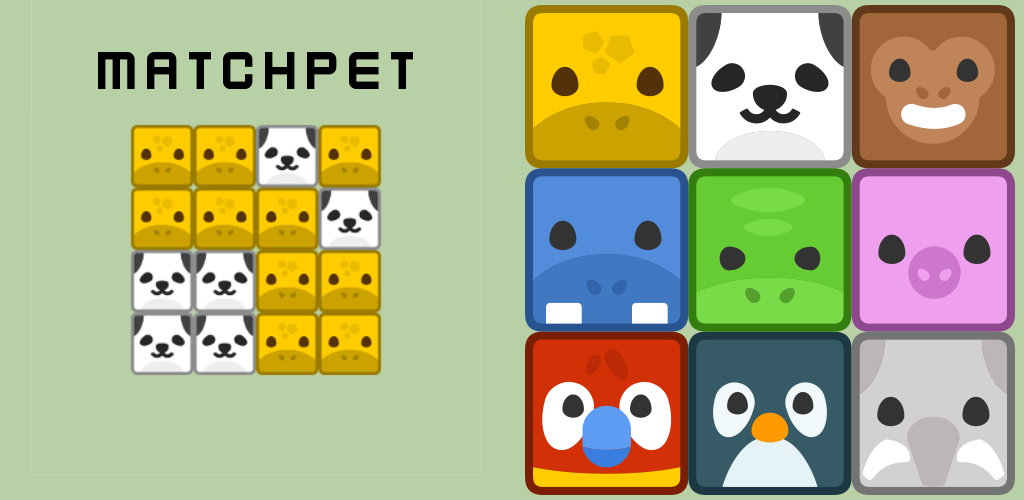 MatchPet
You need to make every small pet matches the big one at the top of the board.
Click in any pet to switch between the bad and the good one, to make it's harder when you change a pet, the neighbors are also changed.
When all pets in the game are equal, you won the level!
There's two modes of game play:
The "Start Game", where it will feature levels designed by hand;
And the "Endless" mode, with infinite randomly generated games that get harder as you play!
You can also find a "Design Mode" where you can design your own levels and then send to me, and if it's a good one, I'll include in the game, yay!
In the design mode at the top left you can choose the size of the board, and you just have to click to start designing your level.
When you have finished just click in the "Send" button. :)
Available on